A 9,000-Mile Kick: The Journey of Houston's 27-Year-Old Freshman Punter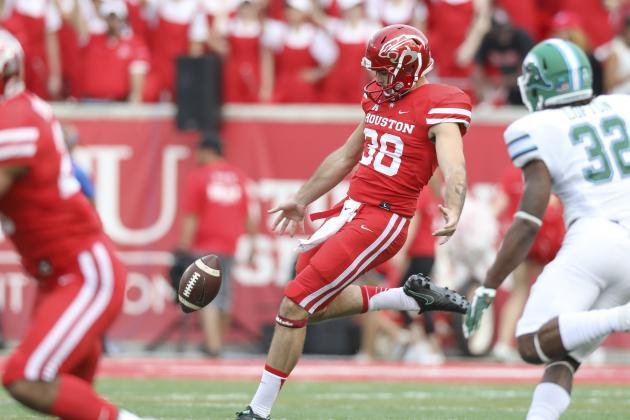 During his first season, however, he didn't just punt. Roy also executed two critical fakes down the stretch in key situations: a pass that helped the Cougars upset No. 5 Louisville, 36-10, and an 11-yard run on 4th-and-3 in the season-ending loss to Memphis.
His parents were shocked by that one. They spent the following few days laughing and celebrating the moment with friends.
"We just love to see him do things that aren't the norm for his position," Melinda says. "I am addicted to college football now. It's disappointing that it's nearly finished." Houston will end its season against San Diego State in the Las Vegas Bowl on Saturday.