@Joprior23 and @pesik
Y'all need to knock it off. Bickering is what get's threads closed.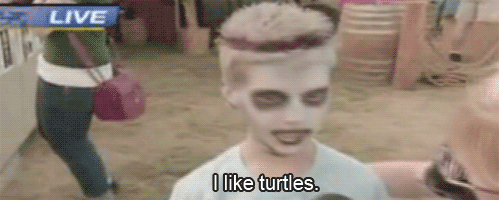 I'm not so sure. If the guy was displaying the things here that got him booted from UA, "tardiness, skipping class, clashing with teammates, insubordination, etc.", we dodged a locker room cancer that can wreck a team. We may have just saved our team; no player is worth that kind of distraction and disruption.
Character > Athleticism
All Day Long and In Every Instance
UH has been a landing spot for those in need of a 2nd chance. It's sad when a young person like Anoma, with all his potential, doesn't take advantage of it.
247 sports article on Eastern Kentucky transfer, Michael Harris.
"Harris is facing charges of an assault of a police officer this week after body slamming a law enforcement official to the ground during a traffic stop…Harris who 'recently transferred from Auburn,' is seen on the officers dash cam become agitated before picking up a deputy over his head and dropping him on the pavement."
"He declined to follow an officers orders and that's when three officers attempted to subdue the 6'3, 245-pound defender before the body slam."
Harris is a former Four Star in 2018 and was rated 15th best inside LB by 247 sport composite.
Eastern Kentucky has not commented on the incident and did not respond to an email by 247sports.
Character?
Is he still on the team?
He was at a business where he showed up for unknown reasons and refused to leave.
I guess you can say he is now an anoma-ly.
Most likely yes. FCS schools tens to give 3rd, 4th, 5th, 6th and 7th chances to P5 transfers
How is he out of jail, much less still on the team?
I don't know The_Coog. Tune has never nor will ever look like King his junior year. Doesn't look like a "fluke" to me. Watch the video:
Him leaving was a big gut punch to the program IMO. I'm more excited about the freshman coming in than Tune.
Seems to me that every year people are excited about the freshmen coming in.
It was an even bigger gut punch when we started 1-3 last year and it was obvious King wasn't excelling in the new offense and then quit with the intention of leaving
I agree and it still sucks, given what we saw last year at that position. And a shout out to Mike! Of course people are excited about freshman coming in, when the anointed junior didn't look exactly great last year compared to what we lost. That is all. I'm all in on our Coogs, but just dang sure disappointed at the current picture. That is all. Go Coogs!
Our defense should be very improved and if it isn't I think most of us will be shocked.
If the offensive line improves I think we finish with a winning record. Tune and Stevenson should be one of the best combos in the country.
My biggest concern is keeping Tune healthy because we lack depth at qb. Hopefully someone steps up.
I am actually starting to turn it around and getting excited about the coming season. But my expectations have changed from a year ago when many thought we had a possible Heisman candidate lol
Butch, that was a real head scratcher for me. He was badly missing open WRs last season that would be routine completions before. When he had time to throw and the WR was open, it is just a matter of throwing it to him – no thinking of the system – just throw it. I just don't understand what his problem was, but he was definitely off his game.
I certainly hope he gets his mojo back for his sake. I'm not a Miami fan, but I still appreciate King and wish him the best.
This is a highlight video. I know King is a good QB but he had plenty lowlights this year. Tune has yet to play his Junior year. We'll see.
In reality, he completed his freshman year last year !!
Thanks…Apple Boy !!