Basketball alum Clyde Drexler returns to campus with barbecue chain
http://thedailycougar.com/2017/11/15/clyde-drexler-barbecue/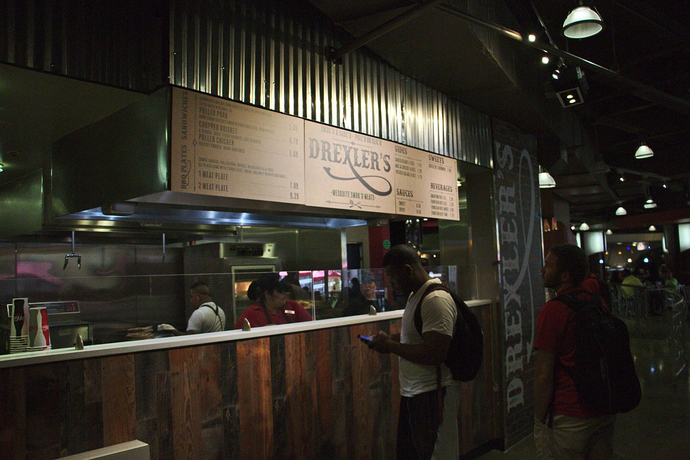 Chartwells, UH's new food service provider, came up with the idea of bringing in the Drexler name while making their bid earlier this year, said District Marketing Manager Abel Valencia.
Chartwells' bid to replace Aramark, the previous food service provider, was finalized July 1, and it immediately began making changes. Valencia said Chartwells contacted the Drexler family for the rights to use the name on campus, and after negotiations, the two parties made a formal agreement.
Valencia said Chartwells wants to bring in the Drexler name and other notable alumni names and businesses to the campus to strengthen a sense of community and identity.