http://www.uhcougars.com/sports/w-baskbl/spec-rel/022317aab.html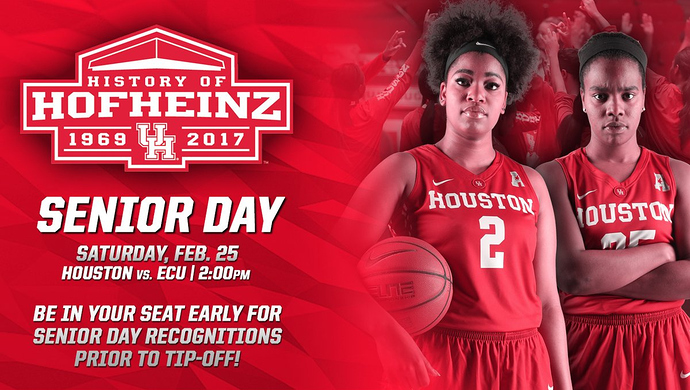 SCOUTING THE PIRATES
East Carolina enters play on Saturday with an 11-17 overall record and a 2-13 mark in American Athletic Conference play after beating Cincinnati 80-69 on Wednesday. The win for the Pirates snapped an 11-game losing streak that dated back to Jan. 11.
As a team, the Pirates score 62.2 points per game while allowing opponents to average 70.4. East Carolina shoots 40.1 percent from the field and 31.4 percent from beyond the 3-point line, while allowing their opponents to shoot 42.3 percent and 29.9 percent respectively.
Individually, the Pirates are led offensively by a pair of players who average double-figure scoring. Kristen Gaffney paces East Carolina with 14.9 points per game, while Bre McDonald contributes 11.8 per contest. The duo has also dominated the glass for the Pirates, with Gaffney pulling down a team-best 6.5 rebounds per game, while McDonald tallies 6.1.