This is a game we need to win at home.
http://www.uhcougars.com/sports/w-baskbl/spec-rel/012017aaa.html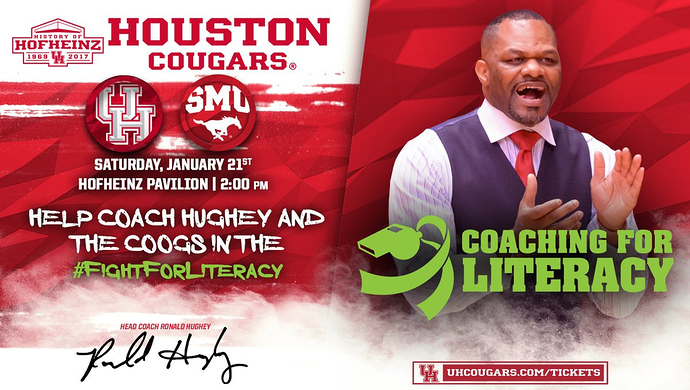 SCOUTING THE MUSTANGS
SMU enters play on Saturday with a 10-8 overall record and a 1-4 mark in American Athletic Conference play. The Mustangs have lost four straight games, most recently falling 67-65 at Cincinnati on Tuesday.
As a team this season, the Mustangs are even with opponents in scoring, putting up 60.3 points per game, while allowing opponents to reach the same mark. The team shoots 37.3 percent from the field and 26.7 percent from beyond the 3-point line while allowing opponents to shoot 36.1 and 35.3 percent respectively.
Individually, SMU has two players that average double figures in scoring. Alicia Froling leads the team with 14.9 points per game while averaging a double-double and leading the team with 10.7 rebounds per game, while McKenzie Adams adds 11.7 points per contest.