http://www.uhcougars.com/sports/w-baskbl/spec-rel/020218aaa.html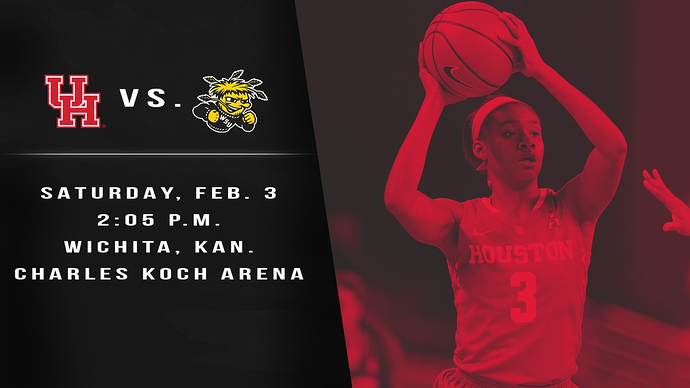 SCOUTING THE SHOCKERS
Wichita State enters Saturday's contest with a 10-13 record and a 5-4 mark in American Athletic Conference play. The Shockers most recently fell 77-67 at ECU on Jan. 30, but had won five consecutive games entering that matchup.
Wichita State shoots 43.7 percent from the field and 25.7 percent from beyond the 3-point line, leading to 65.7 points per game. Conversely, the Shockers allow opponents to score 66.9 points per game while allowing them to shoot 42.6 percent and 33.0 percent from the field and beyond the 3-point line, respectively.
The Shockers have a pair of players that average double figures in scoring, including a team-high 18.9 points per game from Rangie Bessard. Diamond Lockhart sits second on the squad with 10.4 points per night.
Bessard also paces the Shockers on the glass, pulling down 7.8 rebounds per game, while Angiee Tompkins is second at 5.1 boards per contest.