Might as well name the award after him:
http://www.uhcougars.com/sports/c-track/spec-rel/013117aaa.html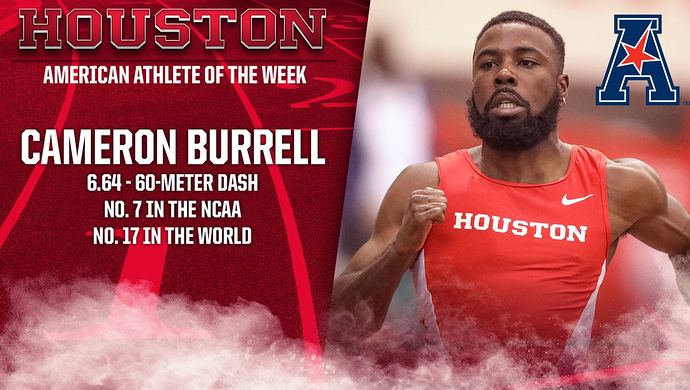 The award for Burrell is his second track athlete of the week honor this season after claiming the award on Jan. 17. The Houston, Texas, native was also named American Field Athlete of the Week on Jan. 10, for his performance in the long jump at the season-opening Reveille Invitational.
The award for Houston is the sixth this season. Eli Hall (Track), Brian Barraza (Track) and Tori Williams (Track) have each garnered the honor so far this year.