Cougars Welcome Alexander Frances
Danish star will compete as freshman in 2017-18
http://www.uhcougars.com/sports/m-golf/spec-rel/120216aaa.html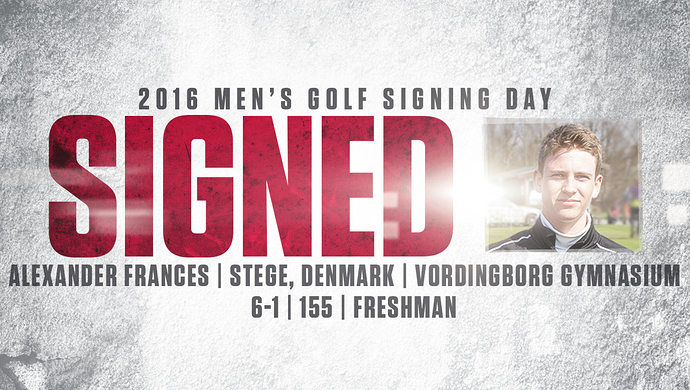 He is currently ranked No. 259 in the World Amateur Golf Rankings.
Frances has competed with the Danish National Team at some level for the last six years, including a member of the Men's Team in 2016 and 2017. He was a member of the Boys' Squad for 2014-15 and was on the Talent Squad for 2013-14.