Nice!
http://www.uhcougars.com/sports/w-baskbl/spec-rel/051017aaa.html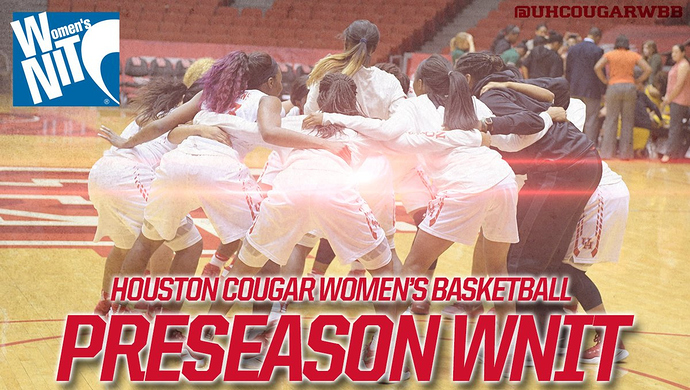 Houston will join 15 other schools including CSU Northridge, Drake, George Mason, Liberty, Louisiana, Louisville, Michigan, Milwaukee, New Orleans, Old Dominion, Oregon, Saint Francis (PA), Southeast Missouri State, Texas A&M and Toledo in the 2017 field.
Half of the 16-team field earned berths into the NCAA postseason in 2015-16 including Michigan who is ranked No. 21 in ESPN's early rankings for 2016-17 and is the defending champion of the postseason WNIT. Drake, Louisville, Oregon, Texas A&M and Toledo were NCAA Tournament teams in March, while Milwaukee and Saint Francis (PA) competed in the Women's Basketball Invitational.
The Cougars will join CSU Northridge and New Orleans in making their first appearance in program history in the Preseason WNIT.
"Being selected for the Preseason WNIT is a tremendous honor for our program," Head Coach Ronald Hughey said. "We have the opportunity to compete on the national level against some of the top programs in the country. To be recognized with this selection is a testament to how much hard work and effort we are putting in every day."