Danny Amendola first met his Patriots coach when he was 10
https://sports.yahoo.com/danny-amendola-first-met-patriots-coach-10-035055352.html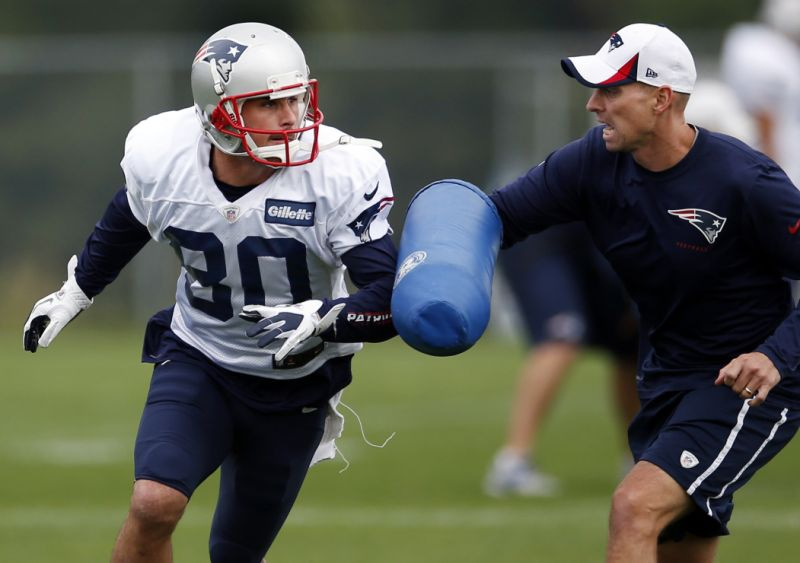 Roughly 20 years ago, Chad O'Shea was at the University of Houston, first as a backup quarterback, and then as a young coach.
The Cougars, of course, held camps for area players, and the young son of a local high school coach got an invite.
Willie Amendola's son, Danny, was 10 or 11 at the time.
"We stuck him in a group of high school-aged kids that were a lot older than him, obviously, that were bigger, they were stronger and they were faster," O'Shea recalled on Wednesday, during the New England Patriots media session in advance of Super Bowl LII. "At the end of the camp we had to award a 'best receiver' to the group, and Danny was in that group and he got best receiver out of that whole group.
"I still remember, he was the smallest, scrawniest kid out there but he caught the ball and was competitive and tough, just like he is now. Years later, we both still have vivid memories of that camp, at least I do, and I still look back and think it's an amazing thing that I had him in a camp as a young person, and now here he is, we're going on our third Super Bowl together."