Dimitrova shines as leader of young tennis squad
http://thedailycougar.com/2017/10/05/tennis-dimitrova-cougars-youth/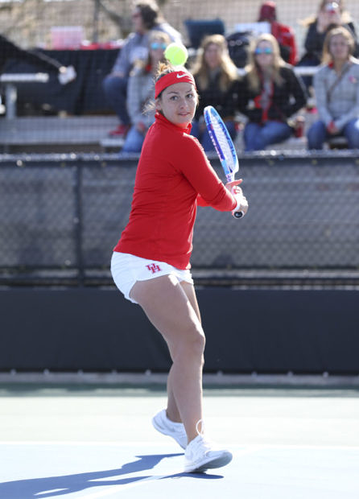 Last season Dimitrova was named the 2017 AAC Co-Freshman of the Year, in addition to earning a first team all-conference honor. Dimitrova finished the year with a 15-3 record in singles competition. But she was kept from competing in the conference tournament due to an injury.
Now in year two, Dimitrova has continued where she left off. As the 85th-best player in the country according to the ITA Oracle Collegiate Tennis Rankings, she was invited to compete at the ITA All-American Championships last weekend in Malibu, California.