Do we remain undefeated at home?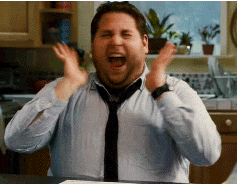 GAME DAY!!!
Saw Baylor do a thread of gifs for Rhule era. thought it be funny to post gifs for game thread
It's kinda ridiculous to be saying this about the second game of the season, but if we don't win this one comfortably, Major's seat needs to start warming up. Rice is not good. The final score should reflect that.
You're right, that is kind of ridiculous. Applewhite was my third choice for coach and even I wouldn't warm his seat up until he had at least two losses to teams we were heavily favored. Take the under though, because I really don't think Arizona's defense is any better than Rice's defense. There is a better chance the final score will be 27-3 Houston than the 38-15 score that the over/under + point spread would indicate.
I was waiting to see AZ vs UTEP to measure Rice. We should take this one, but you never know. Rice brings out some weirdness in Houston at times. Factor in all of the recent chaos presented to us by mother nature, and you have a big open can of grab some popcorn and watch.
The spread on this game is a full TD larger than either of Levine's two big losses. If Applewhite manages to lose this, it's almost inarguably the worst home loss in UH history. I could see us failing to cover, but we should certainly expect to win by at least a couple scores.
Why the need to talk down our opponents. The way some talk about Arizona you'd be surprised to know they Qbs were three and four star guys coming out high school. Rice has huge receivers and its rivalry game. I take no wins for granted, every game is a battle.
That said I expect a good showing today but not a large beat down.
Rooting for the red and white. Applewhite gets the whole season to learn about being a head coach his first year.
Hello I know of a mensa coach who lost to a first year coach last year.
Rice is not Memphis. David Bailiff is not Mike Norvell.
Bailiff has beaten briles and sumlin and it is still Rice.
Wrong. Levine was a 35 point favorite vs Texas State in the 2012 opener.
I don't like using the spread to determine the chances of winning or losing. The spread tells more about the people betting on the game than the teams playing on the field.
Yep! The spread is for beating only. Who would bet straight up?
Shaggy was told there will be no math.
The fact is, the bigger the spead, the less likely the underdog wins. Deal with it.
CougarRed was told there will be no reading comprehension.
Vegas makes the spread based on how they think bettors will go and it changes based on what side bettors are taking. More people betting on a team to cover the spread, does not physically increase or decrease the chance of either team winning or losing a game.
The game hasn't started and we're already arguing

If we don't score at least 40 I will consider it a loss. Applewhite's offense with this dink and dunk stuff 5 yards behind the line of scrimmage is incredibly boring and ineffective. We need to let Allen throw the ball and quit with this read option stuff.
I stand corrected. I could have sworn the spread on that one was 17.
I guess Khator should've said "We fire people who win but don't win in an exciting fashion."