http://www.uhcougars.com/sports/w-tennis/spec-rel/082417aaa.html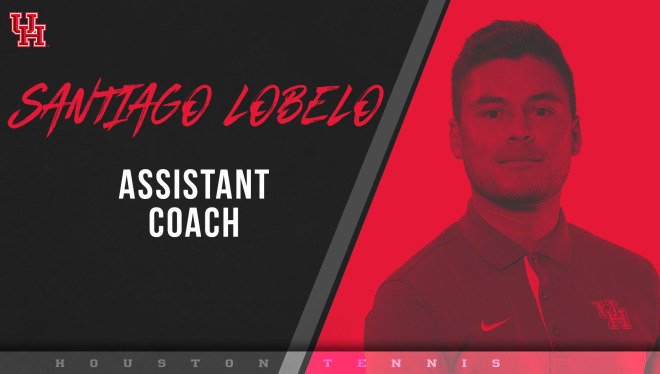 Lobelo joins the Cougars from UTSA where he served as a graduate assistant during the 2016-17 campaign. Lobelo helped lead the Roadrunners to a 12-9 record and a trip to the Conference USA Quarterfinals.
"I would like to thank Coach Steinbock and (Senior Associate AD) Lauren DuBois for this amazing opportunity," Lobelo said. "I couldn't be more excited to join the University of Houston coaching staff. Coach Steinbock has a great vision for college tennis, and I am ready to continue helping her build a team that competes for conference championships. I am looking forward to working with Coach Steinbock and the rest of the athletic department to provide our student-athletes the best collegiate experience."
Prior to his stint at UTSA, Lobelo served as a volunteer assistant at Arizona. With the Wildcats, Lobelo helped see the women's squad to a 12-11 record.
Lobelo spent the 2014-15 season as a student-assistant at his alma mater, Bethune-Cookman. That season, he helped guide the women's program to the 2015 Mid-Eastern Athletic Conference Championship and its third NCAA Tournament berth in program history. Lobelo also helped lead the men's program to a second-place finish in the MEAC.
Lobelo also served as a coach at the prestigious Event Tennis Academy and Rick Macci Tennis Academy in addition to his work as a collegiate assistant coach.
Lobelo played four seasons at Bethune-Cookman, serving as the team's captain in his final two campaigns. In 2012, he earned First-Team All-MEAC accolades as a sophomore and was a second-team selection following the success of his junior season.
The Bogota, Colombia, native graduated from Bethune-Cookman in 2015 with degrees in business administration and international finance.