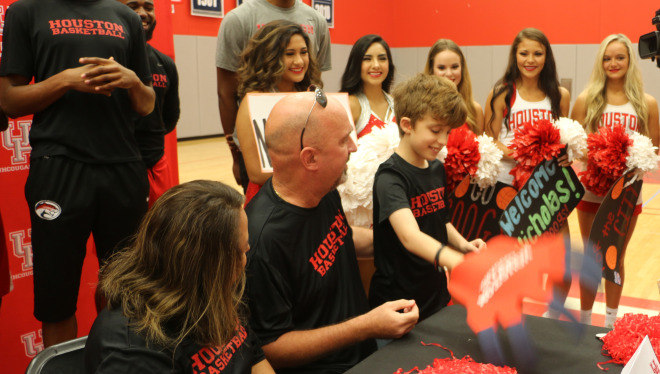 Sampson and the Cougars are working with Nicholas and his family through Team IMPACT, a non-profit organization, which looks to improve the quality of life for children facing life-threatening and chronic illnesses through the power of team.
Diagnosed with epilepsy, apraxia of speech and autism, Nicholas faces challenges in communication verbally but remains a happy, young man, who enjoys playing any sports with a ball with his siblings.
After signing his name to the agreement, Nicholas played basketball with some of his new Cougar teammates and enjoyed taking photos with spirit group members.