UTA is 152nd in the Sagarin ratings. Coogs are 97th
http://www.uhcougars.com/sports/w-baskbl/spec-rel/113017aaa.html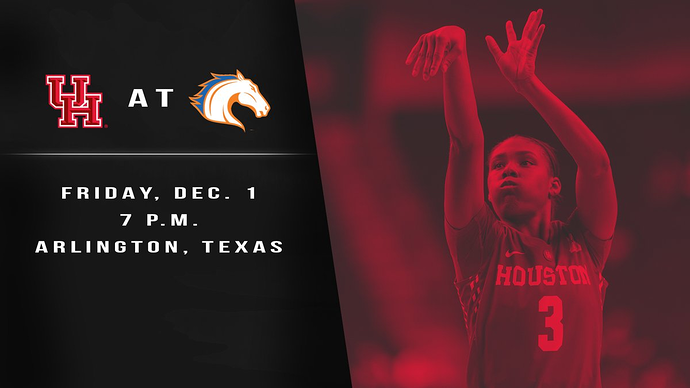 SCOUTING THE MAVERICKS
UT Arlington enters Friday's contest with a 5-1 overall record after dropping its first contest of the season, a 71-41 decision to Utah on Monday.
The Mavericks shoot 41.8 percent from the field and 31.1 percent from beyond the arc, leading to 61.0 points per game. Conversely, UTA allows opponents to shoot 35.8 percent from the field and only 21.3 percent from deep, to hold opponents to 57.0 points per game.
The Mavs have a pair of players who average double figures in scoring. Crystal Allen leads the squad with 14.5 points per night, while Rebekah VanDijk ranks second with 10.8 points per contest.
VanDijk also paces UT Arlington on the glass, collecting 7.5 rebounds per game.