Stewart Mandel answered a question about coaching rumors and the effect on players:
Stewart: What effect does off-field news have on 18–22 year olds and their ability to focus on Saturdays? Did the whirlwind of news concerning Charlie Strong/Tom Herman get into the players' heads more than we would hope? Strong himself said his players were trying too hard to save his job. Did Houston's seeming flop against Memphis stem from the players knowing their coach was leaving?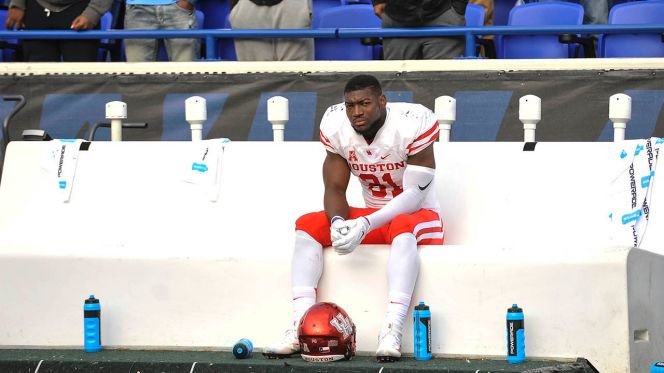 Absolutely, it has an effect. Coaches can implore their guys all they want not to "read the blogs," or to "block out the noise," etc., etc., but these days the news comes to them. Literally.
This week on The Audible, Bruce relayed a story of how the morning of the Kansas game, players were seeking out Strong because they'd just gotten an ESPN Alert on their phone with a report that the boosters wanted him fired. Clearly, that has an effect on guys' performances. I certainly think the 'Horns were playing with an added sense of pressure down the stretch knowing their beloved coach's precarious status, and that's not a great recipe for success.
In Houston's case, the Herman-to-Texas rumors were there from the moment the Cougars knocked off Oklahoma. They played the entire season under that cloud. I can't say without having been there how it affected their play, but Herman said at his press conference that dealing with those months of rumors was "exhausting." If that's the case for him, it probably trickled down to his players.