9th seed in the Stanford Regional! Going up against some very solid teams.
http://www.uhcougars.com/sports/m-golf/spec-rel/050417aaa.html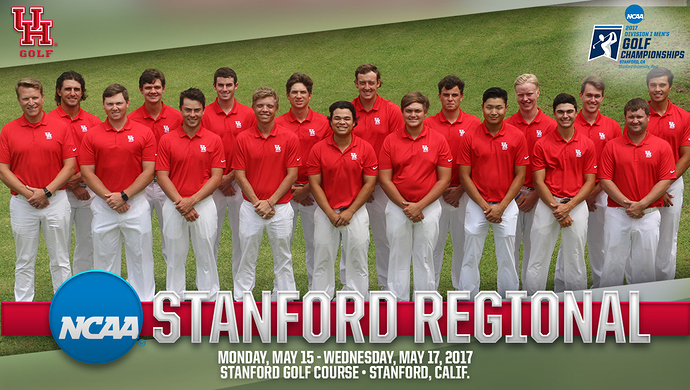 TEAM FIELD
The Cougars will compete against No. 1 seed Stanford; No. 2 seed Baylor; No. 3 seed Oklahoma; No. 4 seed Georgia Tech; No. 5 seed Pepperdine; No. 6 seed North Carolina; No. 7 seed North Florida; No. 8 seed BYU; No. 10 seed Ohio State; No. 11 seed UC Santa Barbara; No. 12 seed Sacramento State and No. 13 seed South Dakota State.
The NCAA Stanford Regional features four of the nation's top-25 teams and eight of the top 50. Houston enters the NCAA postseason at No. 51 in the latest Golfstat national rankings.
Collin Morikawa (California); Hayden Shieh (Santa Clara); David Kim (UC Irvine); Justin Doeden (Minnesota); Andres Gonzalez (Long Beach State); Felix Mory (Cal State Northridge); Fidel Concepcion (Southern Utah) ; Grant Booth (Nevada); Brian Humphreys (Boise State) and Mike Graboyes (Cornell) will compete as individuals at the NCAA Stanford Regional.
My kids are in the first tee program in Deer Park and Perrars is a legend over there.