---
Coogs drop a spot to #5 this week:
http://www.ustfccca.org/2019/01/featured/2019-ncaa-di-mens-indoor-track-field-rating-index-week-2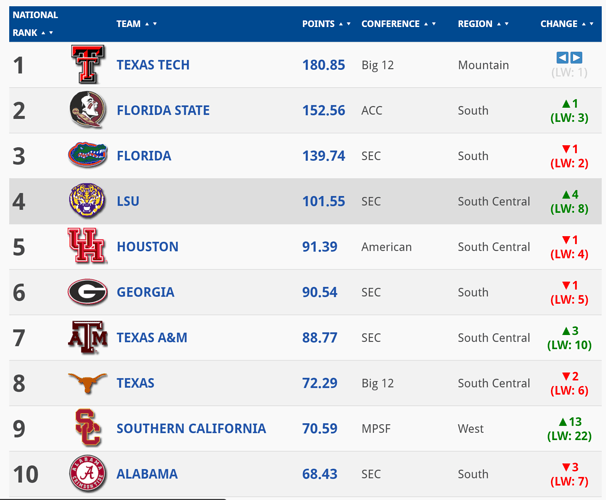 ---
Houston T&F Men Move to No. 4 in USTFCCCA Rankings; Women up to 53
---
Kinda stinks the men's dropped but it was by one and it will improve.
The women's team ranked 27, however, is very exciting and hope to see both compete for national championshipships in upcoming years!!! Very excited for this years track and field results for both teams!!
---