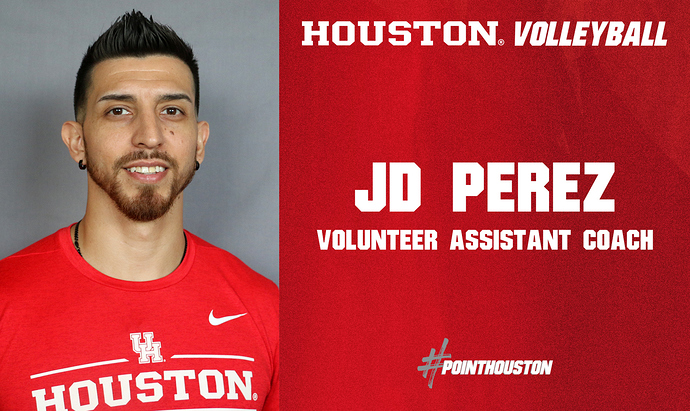 In his role, Perez will assist the full-time staff in all aspects of training and practices.
Perez comes to Houston with over 14 years of experience as a coach in the club volleyball circuit, most recently serving as the head coach with Houston Stellar for its 11 and 17 Premier teams. He also held coaching stints with Texas Revolution, Houston Southwest Heat and Texas Airborne.
Perez played volleyball at Newman University and continues to play adult and beach volleyball for USVA.