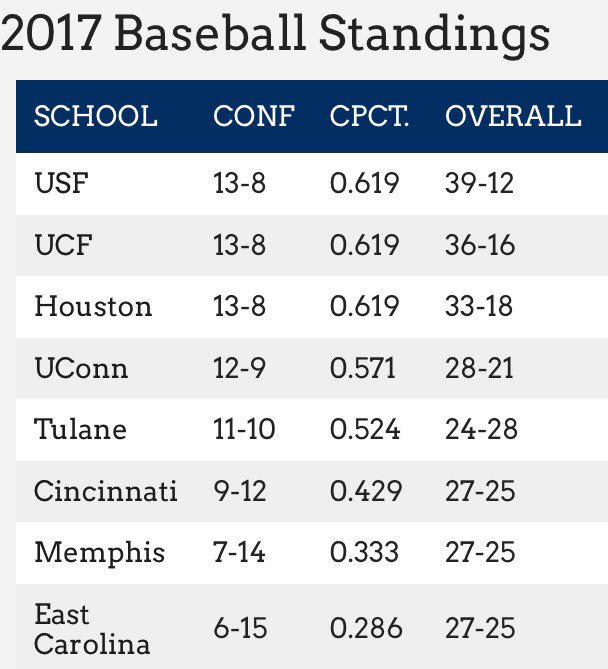 NCBWA dropped us 1 spot to 26th in their Top 30. USF is 23rd and UCF is 29th

D1Baseball didn't rank an AAC team.
Baseball America ranked USF 25th
The Coaches didn't even give Houston 1 vote. USF was 25th, UCF was 27th,
RPI: Houston is 26th. USF is 19th and UCF is 25th. UCONN moved up to 39th and may be moving into the at-large picture if they can sweep Memphis this weekend.
No Perfect Game poll yet; will probably come out tomorrow.
Massey Ratings has us 32nd. USF is 23rd and UCF is 25th. Connecticut is all the way down at 71 as they don't rate well outside the RPI.
http://www.masseyratings.com/cbase/compare.htm