Baseball America has us 25th, UCF 23rd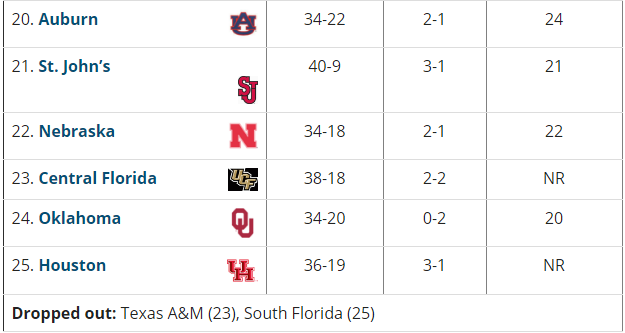 D1Baseball also has us 25th, UCF 24th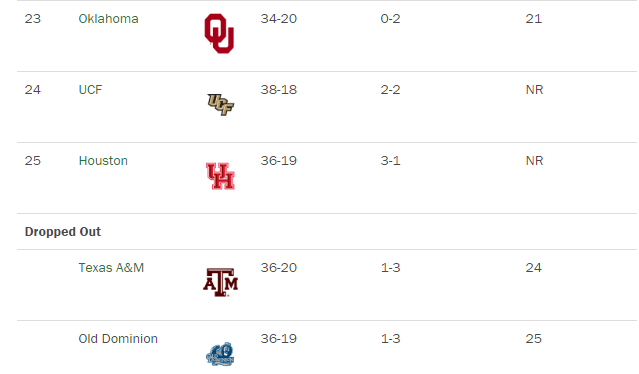 D1Baseball also has us on the bubble for hosting. My guess is that we'd probably have to sweep through to have a realistic chance.
— Though you never know what a committee will do when it convenes in Indianapolis, 15 of the 16 host sites seem very obvious right now. Outside of the teams we've already mentioned above, Arkansas solidified its host site with a series win at Texas A&M, while other hosts include Long Beach State and Clemson. That leaves us with one final spot for a host site. We had Oklahoma as a host in our projections earlier this week, but it is coming off an 0-2 mark against rival Oklahoma State this weekend. As a result, OU's RPI is down to 21 with a 12-10 league record. Other hosting options include UCF, Houston, Missouri State, South Florida and Arizona. Clearly, what happens in next week's conference tourney action will dictate which direction the committee goes for the final host. It must be noted that UCF and Houston tied for the American Conference title, while Arizona is sizzling hot with a home series against California coming up next weekend.
College Baseball Central ranks us for the first time this year and slots us in just ahead of USF at #24. UCF is up at 19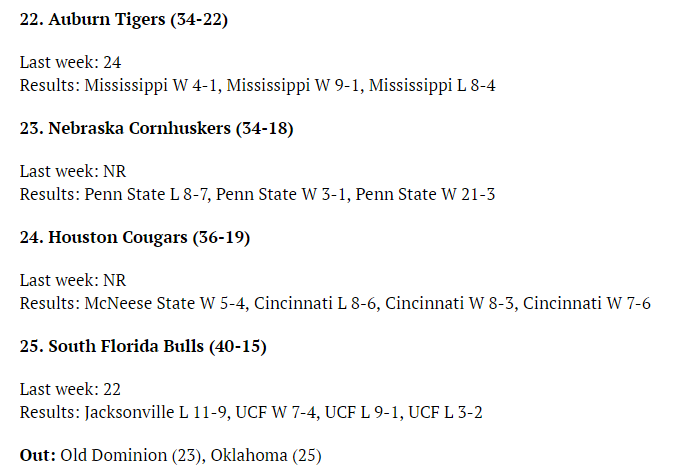 Massey Composite has us back up at #25, UCF at #20 and USF at #30
Perfect Game ranked us #17 and the NCBWA ranked us 22nd this week.