Ugh. I was trying to forget that Navy game…
something that will be really telling if he doesnt cancel his visit, right after clemson
clemson is the favorite, and he is visiting them first …a lot of times recruits just commit after visiting a school they really like …
if he takes his official visit here, itll be a good sign that he is legitimately considering us
We get him for the weekend. We are the favorites. Not Clemson.
Clemson only went to NIT. Houston has had more recent success. Fingers crossed!
i bet we target this guy… borderline identical profile ot armoni
same height and length, identical skill set
We'll probably target every grad transfer guard that hits the market. Lol. Until we get one signed.
14.3ppg scorer last year who shot 42% from 3 on 8 attempts per game? Good lawd sign him up. I'm sure Rothstein is right. Every team with an open ship will probably want this guy.
Would be shocked if he doesn't end up at Oregon.
something that is completely going under the radar here is that it is reported that quentin grimes is down to 5 schools
A&M, Kentucky, Marquette, Arizona and US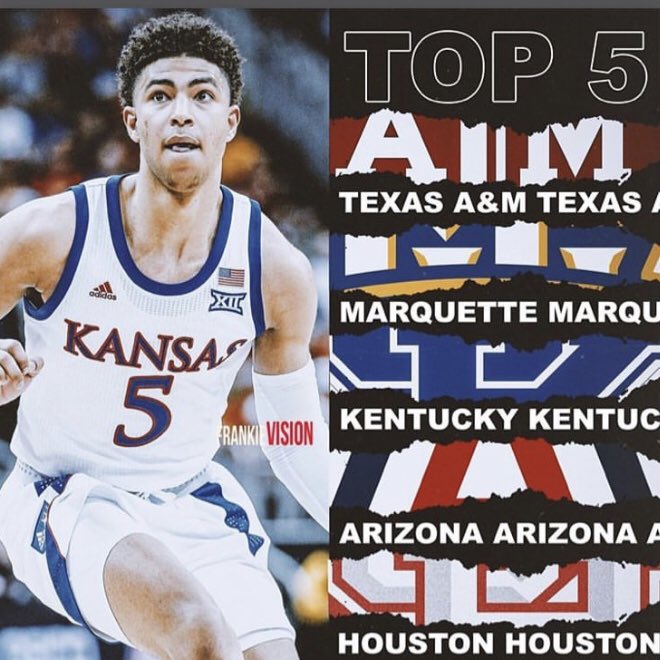 former 5star top 10 recruit…
I absolutely believe Jarreau is gone after this season. But what if Grimes gets a waiver to play immediately? What happens?
both will be on the court at the same time…we legitimately started 3 point guards 2 seasons ago…
the same thing that happened when galen when corey came…they competed for the starting spot pg spot in preseason, after a while we just put both on the court at the same time
And if we land Tevin Mack? We tell Nate to go to the bench? Don't know if he would be a fan of that.
out of curiosity, why are you confident we land mack? also why are you so high on mack's game?
Read my lips…there is no way Nate Hinton goes back to the bench role while he is at UH…
Got damn… Sum of yall act like yall real life friends with these players.
This post was flagged by the community and is temporarily hidden.