Son is headed to UofH to play baseball in one of the next couple years. During the recruiting process we reviewed recruiting classes of the last few year via Perfect Game to compare them with other programs and thought some of you might find it interesting.
2014 Class

Overall national rank was 88.
2015 Class

Overall national rank was 54.
2016 Class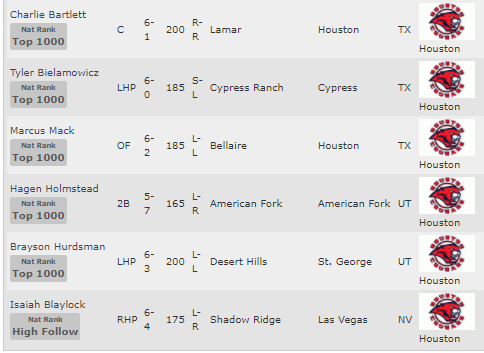 Overall rank was 36
2017 Class

Overall rank was 84
2018 Class

Overall rank is 59
2019 Class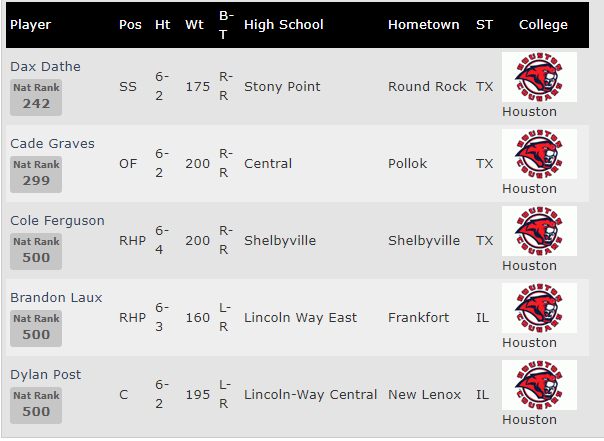 Current rank of 57 but obviously there is a year to go on this class.
2020 and beyond classes only contain 1 commit so no point going there yet.
Point(s) of all this? First, I believe the staff has done an excellent job of evaluating talent that fits what the program needs and how they play. Secondly, the talent they bring in gets developed. The draft picks, especially guys not drafted out of high school that became draft picks prove this. The championships, regionals and rankings prove this as well.
Just found this interesting when we were comparing UofH to other schools where my son had offers and wanted to share. Feel free to add your thoughts and comments.