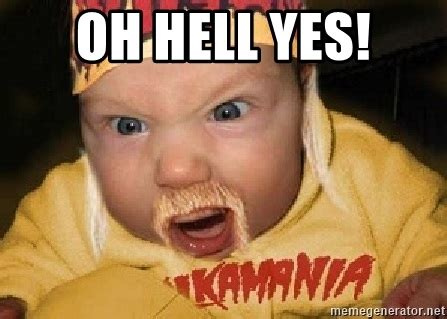 On a Baylor site, he's listed at 6'2" and 222 lbs!!!
He could be the next Antowain Smith!
Too many riddles…not enough answers.
If this is Catalon, and I'm seeing some rumors floating out there about that, do they even let him back on the team at this point? My understanding is he tried to leave last year and was talked into staying. This year he actually does leave. To me, having Williams and Car, plus all the young guys to follow means we don't have to play this game with Catalon anymore, right? This is nothing personal against Catalon. If he just doesn't love the game or there are more important things in his life, leaving football is the right choice. But that's a choice he needs to stick with in my opinion.
Yes, I know all of this is conjecture. But I need some football-related conversation to hold me over until football season actually starts.
No silly rabbit…its davell lauder.
Why not? Who are we to judge Catalon for his reasons for living the team and coming back. Lion King kind of story? They were both rated the same yet one played with a very bad OL. If it is i hope Catalon Williams and Car DESTROY defenses this year every down.
Catalon is back on the team. Your crazy if you question taking him back. Hes a serious talent if he can focus on football. Kid has a lot on his plate. Hes trying to juggle real life demands with amateur football. RB went from "meh" to "damn" real quick.
It's ok if you disagree, but I don't think I'm crazy. You said it yourself–if he can focus on football. I respect that he may have some tough things on his plate, and if his focus needs to be elsewhere, that is perfectly fine. But it's not fair to the other kids on this team who are 100% bought in and engaged to be caught up in the constant mind-changing. Also, Catalon was highly ranked coming out of high school, but has been injury prone and not great since he's been here. If his mind and heart aren't 100% into playing, I'd rather roll with Car. Just my opinion though.
Crazy not meant as a clinical diagnosis. Lmao. Hes gonna have to earn his job back. No harm in letting him back at the bottom of the ladder.
This I agree with, but the minute he becomes a distraction or a drag on the others, I'd be done with this experiment.
Since I dont really believe in fairness, I'll say fair enough. Lol.
Not to be mean, but he is a former UT 4* running back that I was never impressed with. Ithink we have moved on and so did he. Perhaps it was a lot on the O Line, but c'mon…
Hope this is true, can anyone confirm if Catalon is indeed back on the team. I
I'm believe its a rumor. However, if its not and he is back, everyone competes, makes everyone better, including the OLine.
Source couldn't be closer to the team if it tried. The only way hes not is if he leaves again. Lol. Look, he has the talent. If took him till this year to find conviction I'm fine with that. The 1st time he touched the ball as a coog it almost broke for a 80 plus yd td. Hes had injury issues. Dedication issues. Family issues. Through all of this hes played. It's his senior year. Let's let it play out before we "kick him to the curb". Hes not done anything to me personally or to any team members that I'm aware of that would justify his excommunication. William's is coming here to be the #1 rb. He is the only rb on he team that has actually accomplished being 1000 yd rusher at the d1 level. And, in this offense. Car and catalon can fight it out for next up. Catalon is no longer the #1 back. No reason to "kick him to the curb" imho.
I'd roll with a three-headed monster at RB: T. Williams, D. Catalon, and M. Car. The RB position should have strong fresh legs for four full quarters with those three taking snaps. I admit that I am fan of M. Car. Yes, he only 300-400 yards last season, but he runs with a mean streak and he is not afraid to lower his pads and punish defenders. He may not outrun anyone, but he will lower the boom for an extra two or three yards. I like that physical style. I'm excited to see T. Williams in the open field. We can scratch RB off the worry list. Unfortunately, OL, LBs, and DBs remain on my worry list.
Go Coogs. Peace.
Loved me some Mike Hayes… dude was titanium nails.
Ummmmmm…hate to break it to you Catalon is gonzieeeeeeee
A few posters in this thread said Catalon is back with the team. If so, I'd go with a three man rotation. If he is not back with the team, then roll with Williams and Car.
Go Coogs. Peace.
Mr. Kelan Walker seems to want to have a say in all of this. Wouldn't that be a surprise.