Riley Odoms
NFL player
1968 West Oso H.S. graduate
Drafted fifth overall in the 1972 NFL draft by the Denver Broncos, and spent entire NFL career with them (12 seasons)
Four-time Pro Bowl selection and two-time All-Pro selection
Caught 396 passes for 5,755 yards and 41 touchdowns during his career
Fun fact: In 1968 named to all-state basketball, football and track teams, plus set a state high jump record at 6-8.25.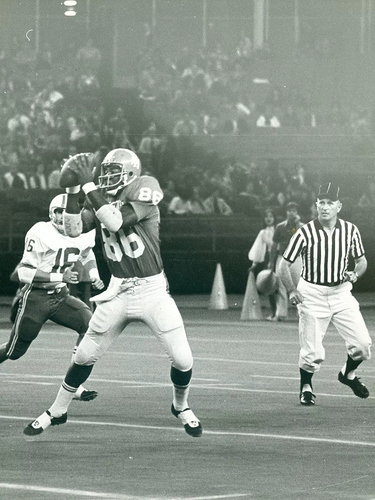 Riley Odoms, West Oso High School graduate, played for the University of Houston before being picked fifth in the first round of the 1972 NFL Draft.
He's the 8th seed and up against boxer Jesse Benavides in the first round.