Think they will change the time of the UTRGV game so as not to compete with the Bowl game?
Hopefully; just have to coordinate with UT-RGV. They're on ESPN3 so there is no TV restriction.
Maybe we can watch the Bowl Game at Hofheinz.
Changed the basketball game to 7 pm. Good on the admin. Hope they do a watch party there before the game.
A watch party would be a great way to bring out a few thousand fans that haven't been to any ball games in the last 10 plus years.
Watch party at TDECU right? I am not watching anything on the Hof video screen. I have a RCA console TV that has more definition than that screen.
You said "that screen" twice, like it's one screen. Have you actually been there or you just going off what you might have seen streaming from a computer?
Since I can see only one screen from where I sit, I used the singular. The remodel cannot happen soon enough. Most of the reserved seats are unsittable. And there are no screens along the concourse so with the Maggard boxes you have no idea what is happening during the game if you are at the concessions.
Did I pass the Coogfans test?
Blast from the past! I had a Watchman at one point but completely forgot about them.
The lack of screens at concessions has always been a head scratcher.
No mention in the release about a watch party:
Time Moved for Dec. 17 UTRGV Game
Cougars Now Tip off vs Vaqueros at 7 p.m., Dec. 17, inside Hofheinz Pavilion
http://www.uhcougars.com/sports/m-baskbl/spec-rel/121016aab.html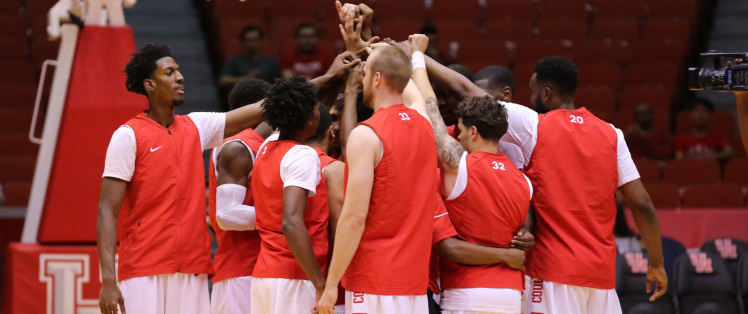 ]]
To avoid conflicts with the Houston Football game, scheduled to kick off at 2:30 p.m. (CST), against San Diego State, the Men's Basketball program now will tip off at 7 p.m., Saturday, Dec. 17, against UT Rio Grande Valley, inside Hofheinz Pavilion. That game will be the second straight in a season-long, four-game homestand.