Big trip and also a recruiting trip for the Coogs. Bocanegra and staff love California and love trying to mine talent from out there.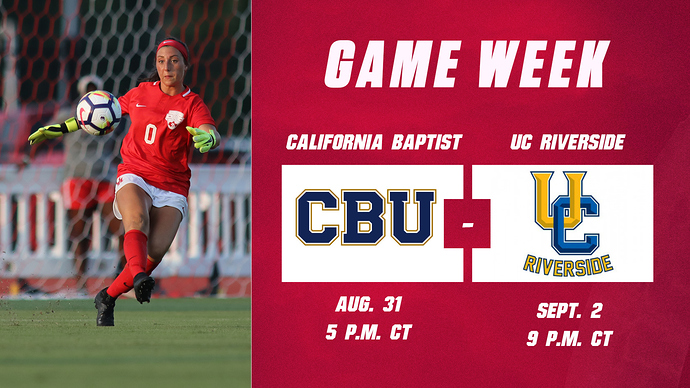 SCOUTING THE LANCERS
Friday's match will be the first meeting between Houston and California Baptist
The Lancers are 2-1 this season, suffering their only loss at the hands of UC Davis in a 0-2 decision.
CBU is in its first season of Division I competition under Head Coach Kristen St. Clair.
Miranda Hald and Desarae Felix lead CBU in scoring this season with two points off of a goal each. Erin Gallagher and Elisa Solderholm have each notched an assist this season.
_ _
SCOUTING THE HIGHLANDERS
UC Riverside leads the all-time series with Houston 0-1-0, last meeting in 2016 when they defeated the Cougars 3-0.
The Highlanders have started the season 2-0 with wins over St. Mary's, Loyola Maryland, and CSU Bakersfield.
UC Riverside will play Fresno State prior to its Sunday meeting with Houston.
Madeline Feist is an offensive force for UC Riverside with two goals and two assists this season.
The Highlanders enter their seventh season under Head Coach Nat Gonzalez.