http://www.uhcougars.com/sports/w-soccer/spec-rel/082317aaa.html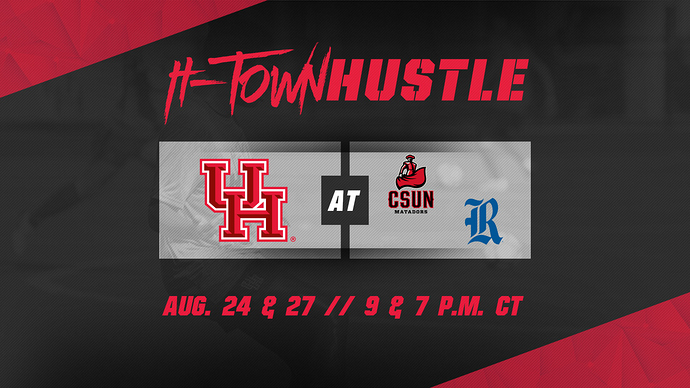 Scouting the Matadors
Cal-State Northridge heads into this week sitting at 0-0-2 overall after tying with #24 Long Beach State and Pacific.
Marissa Favela and Kirsten Von Meter lead CSUN with one goal each.
Payton Jo Armijo and Avery DeWitt lead the squad in assist with one each.
The Matadors' enter their 12th season under head coach Keith West after winning their first ever Big West regular season title.
Scouting the Owls
Rice is off to a 1-1-0 start this season after falling to Texas in its season opener, followed by a 4-0 victory over Texas A&M-Corpus Christi.
Four different Owls have knocked in goals this season, as well as four other players with assist.
Rice is in its seventh season under head coach Nicky Adams after posting an overall 11-5-1 record last season.