Sophomore standout Harris taking women's basketball to unfamiliar heights
http://thedailycougar.com/2018/01/17/sophomore-standout-basketball/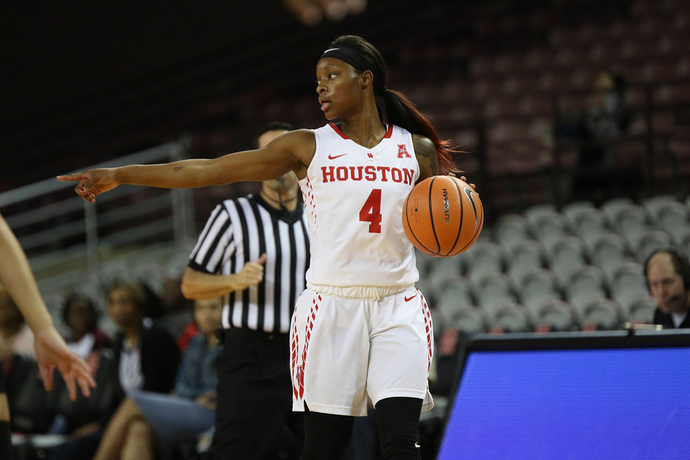 Harris leads the team in points per game (20.3) and total assists (69). In addition, Harris' success on the court helped create a bit of history for herself. Harris became the first Cougar to be named American Athletic Conference Player of the Week since the team changed conferences. On Jan. 8, she received that title a second time.