But you don't care about the league anyway, so…
Johnny Manziel…what a huge disappointment and disgrace to football and sports.
Surprised you picked up on that. I don't want to offer an opinion too many times and offend someone. Then again, WTH!
In the final weeks of the AAF, the league's majority owner, Tom Dundon, pushed for but failed to secure an agreement with the NFLPA for access to its bottom tier of players, men who might benefit from live snaps and improve a spring league's quality of play. The XFL currently neither has nor seeks a formal connection to the NFLPA, but Luck thinks players might come to view a good season or two in the XFL — which will be nationally broadcast by Fox and ESPN — as a viable route to a legitimate NFL opportunity.
Professional football has lacked a worthwhile developmental league ever since Luck's NFL Europe shuttered in 2007. Kurt Warner, Jake Delhomme and Jon Kitna all succeeded there before returning stateside as starting QBs. And while limited-contact rules enable quarterbacks to have longer careers than ever before, the opportunities for developmental passers to prove themselves have become increasingly limited.
From what I understand, Colt was okay with our baseball team using it, since it was free advertising. But when the team started to suck, it hurt their image. Lol.
I'd just as soon not have the opponents peeing themselves on our field.
The reason the name was changed from Colt 45's to Astros was that the Colt Firearms Company demanded royalties from everything with their name on it. In a marketing faux pas of all time, they turned away all the free advertising. Now companies are paying $100 million dollars to have their name on a major league stadium – something Colt was getting for free.
We should have done what the (then) Baltimore Colts did. Changed our name to just the Colts, and used some horse related logo. Although I like Astros, it's more Houston. While I love guns, a team named after guns is more a general Texas/Southern thing. It's why I wish the Texans had something cooler.
I love the Astros name and tying Houston sports to space. I wish the Texans would have done something similar. Of course, almost anything would have been better than the Texans. I've never been a fan of that name.
There's nothing wrong with the Texans, it's just generic. The team name, logo, and jerseys, are what happens when they make a movie about a pro football team, but can't get NFL licencing. I once heard it described as "If you play Madden and did a create a franchise mode, but just kept the random generic stuff that populated, it'd be the Texans."
I felt the same about the old brick red Astros jerseys they had before coming back to the blue and orange. Nothing bad, just really boring.
The Texans name isn't original either. Dallas had it first which bugs me too.
Agree 100% about the old Astros jerseys and moving from Orbit to the goofy rabbit mascot. Boring!
I don't like orange anything – period. My Astros shirts are blue. It's bad enough they have orange in the logo, I refuse to wear orange clothing or hats.
They're not even the first Houston Texans. The World Football Leauge had a team called the Houston Texans in the 70s. Granted they only played half a season here before moving. (logo below)
San Antonio also had a team called the San Antonio Texans when the CFL experimented with american teams.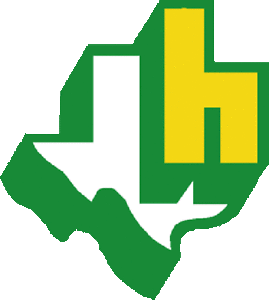 Is that because of an unnamed university that plays in our state? About three hours west of here?
That logo look better than the bull…lol!
Joe, nobody has ever accused the Texans' front office of being innovative.
Nobody has ever accused them of being competent.