http://www.ussportscamps.com/tennis/nike/university-of-houston-nike-tennis-camp/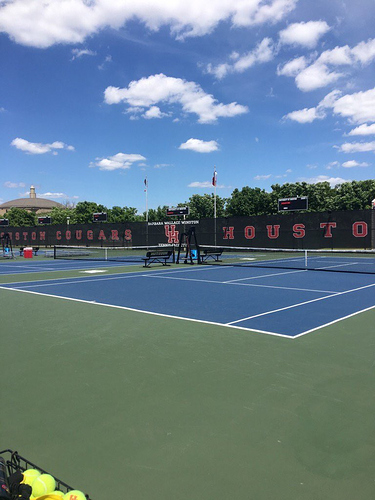 2017 CAMP DATES
May 29 - June 2
June 5-9
CAMP PROGRAM OFFERINGS
All sessions are open to players of all abilities. Upon arrival, all participants are evaluated by the staff so that their own instructional needs can be addressed throughout the week.
ALL SKILLS PROGRAM
The All Skills program is designed for tennis players of any skill level and background. Campers will learn fundamentals and improve upon their game.
10 AND UNDER TENNIS
The "10 and Under Tennis" program features the USTA's successful teaching format. This is an exciting way kids 10 and under are learning to play tennis as well as compete. The courts are smaller and balls are low-compression so they are easier to hit, allowing kids to get to the ball and develop optimal swing patterns. It all makes it easy and fun for them to hit, play and score from the start while developing skills that will last a lifetime. Please note: This program is optional and younger campers may opt to play regular tennis on the full courts.