http://www.uhcougars.com/sports/w-tennis/spec-rel/030917aaa.html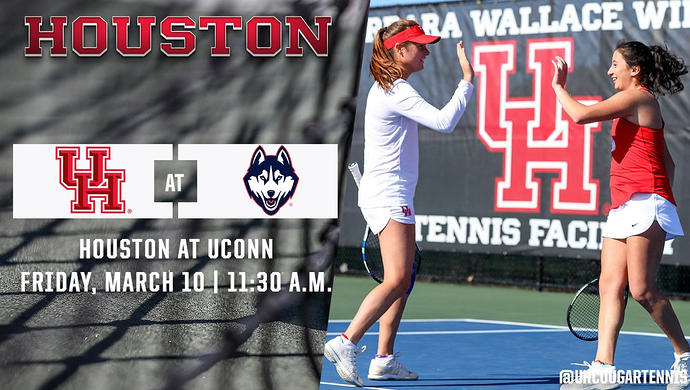 UConn enters play with a 4-6 record in spring play, and the Huskies are currently riding a 4-match losing streak after falling 5-2 to Yale on Sunday.
Junior Yelyzaveta Pletnyeva has been UConn's top singles player this season with an 8-2 record in the Huskies' 10 matches. Pletnyeva had won seven consecutive matches before falling 2-6, 6-4, 3-6 to Amy Yang of Yale on March 5.
Pletnyeva has teamed with Emma Alderman on the doubles court to help produce UConn's top record this season at 6-3. The duo has won three straight decisions against Temple, Cornell and Yale.
: