Texas Supreme Court conducts oral arguments at UH Law Center
http://law.uh.edu/news/fall2017/0917SCOTEX.asp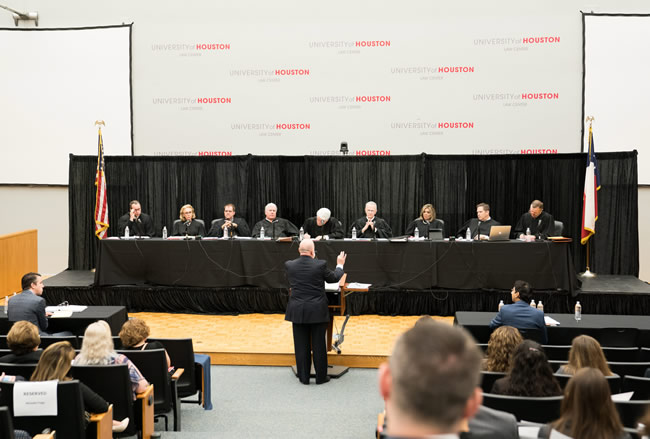 "The court was pleased to hear oral arguments at the University of Houston Law Center," said Chief Justice Nathan L. Hecht. "We've had Law Center alums over the years serve on the court, like my good friend Raul Gonzalez who is now retired, and Justice Jeff Brown now. Justice Eva Guzman is a University of Houston graduate and honorary Law Center alum. We consider this to be a strong school for Texas.
"I hope law students who attended will see that the third branch of government does business differently from the other two. It's very deliberative; it's very orderly, thoughtful, honest and provocative. The judges ask hard questions and the lawyers need to give straight answers. The cases are hard and close and most of the time there is no one right answer. I hope people see that this is a place where you're going to be treated fairly."