---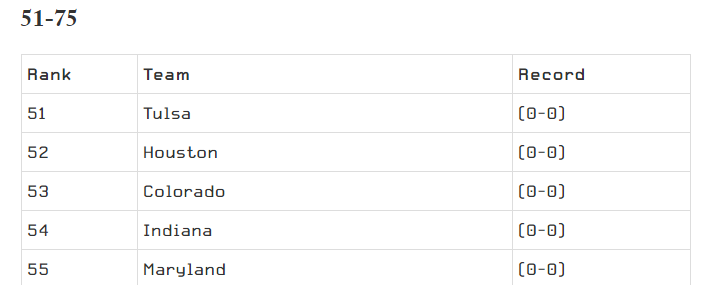 ---
Can't say I disagree terribly with where they've put us.
---
I refuse to pay attention to any ranking that puts in the Preseason Top 25 a team that has not:
finished above .500 since the 2013 season
finished ranked in the Top 25 since the 2012 season
Until you do something on the field, you have to put that team somewhere in the high 30's to 50's. Orlando may make them an instant success but I cannot buy into the Top 25 ranking. Even Orlando had issues last season at times after losing the defensive backfield experience that helped UH to the Peach Bowl in the first season.
---