Lots of angry bearcats on twitter haha
And those Cincy fans had a right to be upset…Clark should have been on first team. Hope it does not make the Bearcats too mad, especially if we get the cnance to play them in the second round…lol
Can't believe Adams made 1st team, can't believe Clark didn't make any team, very surprised that both Dotson and Gray made 1st team.
I thought Gary Clark was up for conference player of the year along with Semi Ojeleye and Dedric Lawson. I was stunned he wasn't on the all-conference first team and even moreso that he didn't at least garner second team honors.
This is as surprising as the ref's play calling this past season.
http://www.uhcougars.com/sports/m-baskbl/spec-rel/030717aaa.html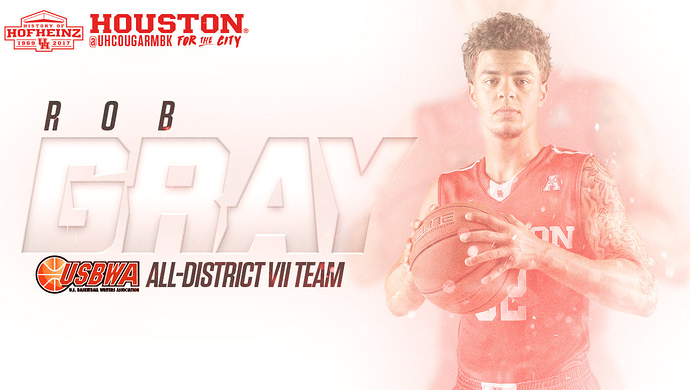 Gray also earned the first USBWA All-District VII honor of his career. He was joined on that squad by Jarrett Allen (Texas), Tyler Davis (Texas A&M), Keenan Evans (Texas Tech), Kevin Hervey (UT Arlington), Moses Kingsley (Arkansas), Manu Lecomte (Baylor), Johnathan Motley (Baylor) and Ojeleye.