http://www.uhcougars.com/sports/w-golf/spec-rel/070318aaa.html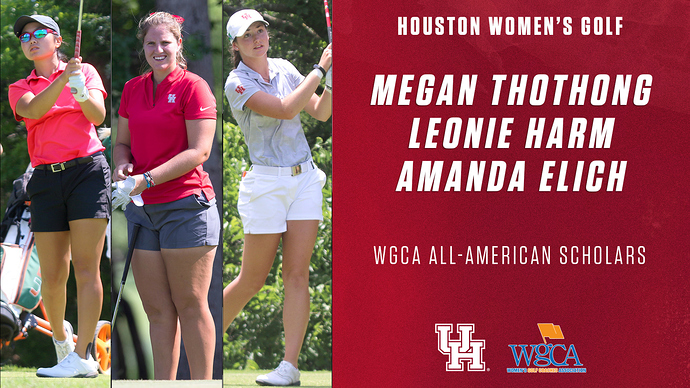 Thothong was named a WGCA All-American Scholar for the fourth straight season, while Harm collected the honor for the second straight year. Elich made her debut on the list.
This marked the second straight season in which three Cougars were named WGCA All-American Scholars and the fourth straight season that Houston was represented on the team.
The Houston trio was part of more than 1,000 women's collegiate golfers to earn the prestigious honor. To be selected for the Team, student-athletes must have a minimum cumulative GPA of 3.50 or higher.