UH Law Center Dean Baynes tells students more than half of $10 million goal toward a new building has been raised
http://law.uh.edu/news/spring2018/0216Dean.asp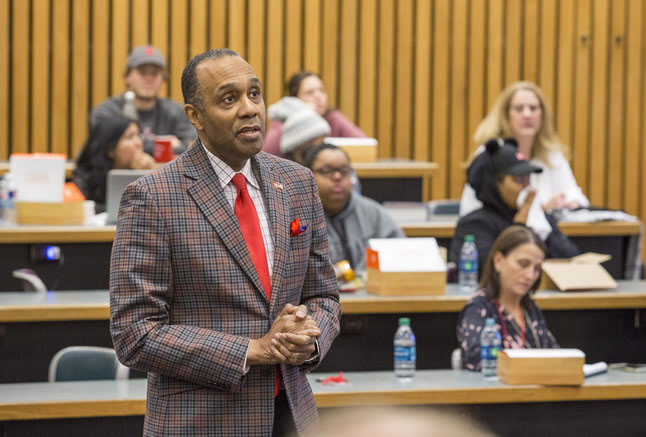 "We're making a lot of progress on steps needed for the realization of a new facility," Baynes said during his spring semester, "Discussion with the Dean." "We signed a contract with a program consultant in December who has been helping us with the design, schematics, and how things fit together.
"We're at the same time trying to raise money. The goal is to raise $10 million by the end of the year and we're at $5 million now. We hope to show the state legislature that this is like a 'down payment,' and that our alums and friends are very excited about the possibility of a new building."
For inspiration for the new building, Baynes said he and his staff have visited several sites featured on the bestchoiceschools.com list of the 50 most impressive law school buildings in the world, including the Thomas Jefferson School of Law in San Diego, and the Sandra Day O'Connor College of Law at Arizona State University. Baynes also will visit New York to tour the Fordham University School of Law, New York Law School, and the New York University School of Law.