UH receiver Ra'Shaad Samples endures waiting game due to concussions
Extreme caution used as Samples has long history of concussions
Chronicle Subscriber Link
Google Search Link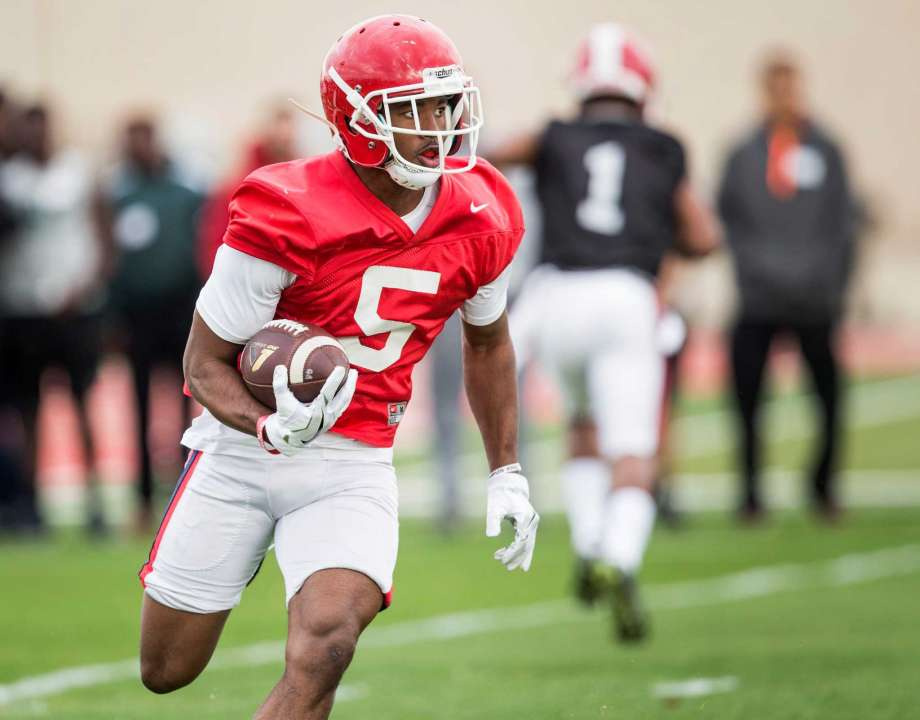 Samples, a junior wide receiver who has yet to play a down for the Cougars, can remember almost every detail of how he got to this point.
The practice at the Texans' practice facility in the spring. Two-minute drill. He faded to his left and a teammate unintentionally blindsided him as their helmets collided.
Then there was the couple of practices in late August, just weeks before the season opener, when he took a blow to the head and hit the ground hard on another.