UH Team Wins Gulf Coast Section 2017 AAPG Imperial Barrel Award Competition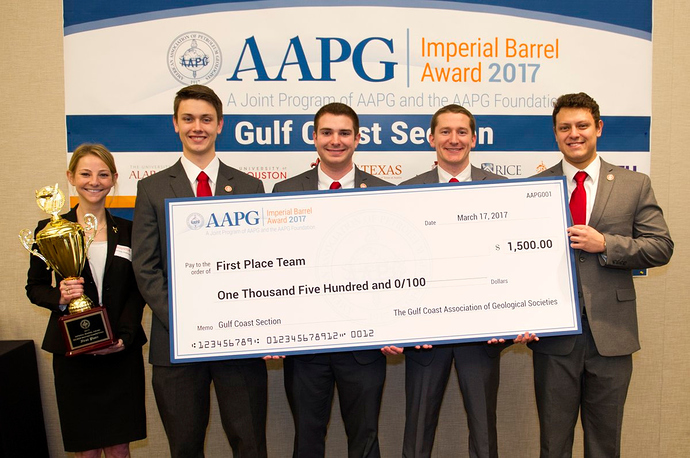 A team of five UH Ph.D. and M.S. graduate students from UH's Department of Earth and Atmospheric Sciences won first place in the Imperial Barrel Award Program (IBA) of the American Association of Petroleum Geologists (AAPG) Gulf Coast Section competition. The UH team competed on March 17 at the Anadarko building in The Woodlands.
---
The other nine teams involved in the Gulf Coast Sectional Competition were: University of Texas Austin, Texas A&M University, Rice University, Auburn University, Sam Houston State University, Mississippi State University, University of Alabama, University of Louisiana-Lafayette, and Louisiana State University.