http://www.uhcougars.com/sports/w-volley/spec-rel/091517aae.html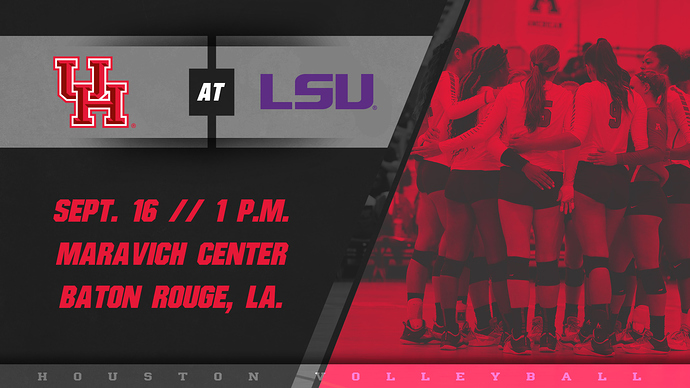 SCOUTING THE OPPONENT
LSU
• The Tigers enter the weekend with an 8-2 record with wins over Arkansas-Pine Bluff, Northwestern, USF, Hartford, UConn, Iona, High Point and LIU-Brooklyn. However, LSU is coming off consecutive 3-1 losses to UNC and Baylor.
• Taylor Bannister leads the Tigers with 3.03 kills per set, while Jacqui Armer averages 1.39 blocks per set. Setter Anna Zwiebel averages 9.19 assists per set, and Raigen Cianciulli averages 3.84 digs per set.
• Head Coach Fran Flory is in her 20th season at the helm of LSU and 27th overall as a head coach.
• The Tigers finished 9-20 overall and 4-14 in SEC play in 2016.