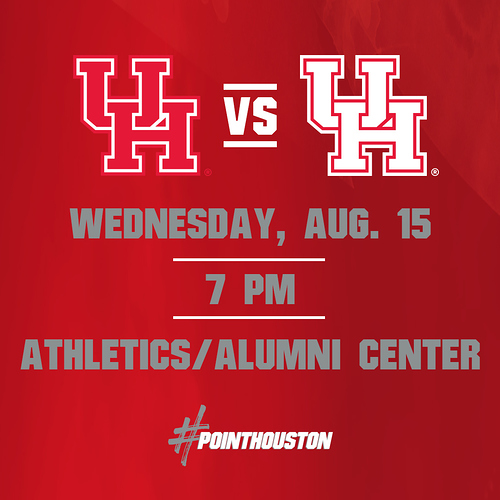 The Cougars will split into two teams for an intrasquad scrimmage with free admission to the public.
The five-set format will feature a modified first two sets. Rally scoring will still be in place, but service will rotate between teams every few serves and not be tied to who earns the point. The final three sets will be played as normal.
During the match, Houston will focus on team systems, while the coaching staff will use several different lineups to evaluate teamwork and compatibility.