Anybody got any eligibility left?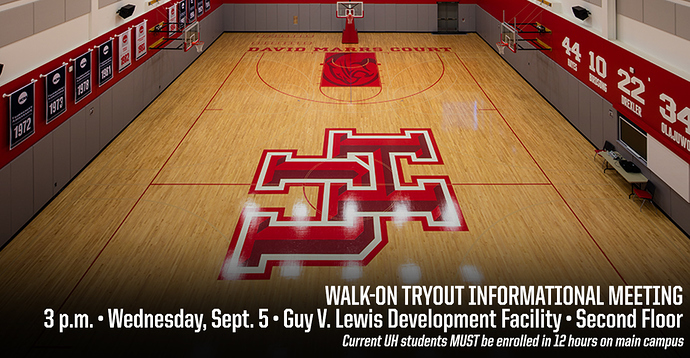 Prior to attending the Sept. 5 meeting, interested students must ensure that they are currently enrolled in 12 hours on the UH main campus. Students who meet that criteria must then fill out the Tryout Compliance Review form and bring it with them to the Sept. 5 meeting.
Eligible students who complete the criteria above will be notified by a coaching staff member of the future time, date and location of on-court, walk-on tryouts and other necessary steps.