That is how many quarters we did not score in this year. That is 4 whole games.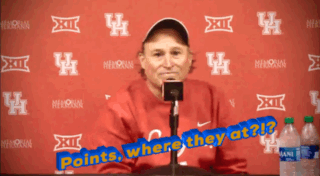 …and that's cuz CDH is an Air Raid disciple!!
how many in a row did dana get into the shot glass using the "roll it off your nose" method for $1,000 Alex
I got curious and through our 11 games we only have 12 quarters where we have outscored the opponent.