It's out, few weeks away from the first meet.
Nope, another month wait.

Outhouse must have overflowed…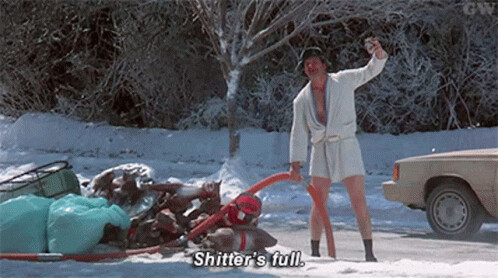 Are we good enough to compete for a national title?
Indoors? No. Outdoors? I haven't followed much who is coming back at LSU and Oregon. I would say top 10 with a shot to win it all if things go well.
I know we are recruiting the triple jumper at Ridge Point but we will have plenty of competition for Karson Gordon.
He likely goes over 50 feet as a sophomore and should win state.
Our staff is all over him, especially Lewis.
Karson will also be the Panther starting quarterback next year. Great athlete
We don't compete in enough events? It makes it harder to win it all based on points when other schools have more ways to win
We are moving in the right direction. Had two pole vaulters at nationals last season and both of them are back. Have stepped it up in the hurdles game big time lately. A couple good throwers as well. Shaun doing long jump could be big for us.
My biggest issue is our distance side. We need to invest more in cross country to get us a couple distance guys as potential points every year.
What is the over/under on how many American athlete of the week awards that Shaun will win?
Shout-out to last week's athletes of the week.
Next meet starts this afternoon.
Live Results: https://live.flashresultstexas.com/meets/12556
I think the biggest thing to check out is Maswanganyi will be in the long jump. Maybe another to keep an eye on is Trey Johnson (transfer from Southern Miss) in the 400 and 4x400. We need a 400 guy to step up to make the 4x400 nationally competitive and he might be that guy.
Good day 1. Day 2 is going on right now.
Coogs ranked #76 nationally right now (2nd week of the season), behind teams like Baylor, TCU, SFA, SHSU, UT-Arlington.
That's in spite of the fact that we're #5 in South Central Region, in front of teams like Baylor, TCU, SFA, SHSU, UT-Arlington.

I've always considered myself pretty good at math, but this one's a head scratcher to me. Is there an actual reason for this discrepancy, or somebody hit the wrong button?