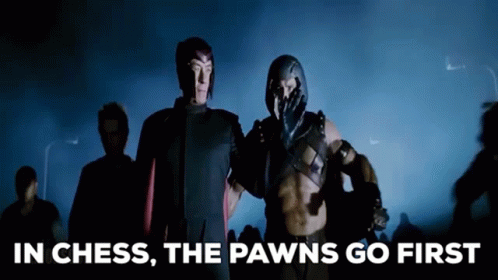 I keep forgetting who is who on the Utah State v UConn game.
Crazy that Nebraska was favored by 11 against NW. As for UConn they looked gassed already. I imagine depth is a major issue for them.
With all due respect, someone needs to retire.



https://twitter.com/BourbonAndBeer/status/1563533232892968961?t=iy-2pIUYJe4Z_LvSx_3JlA&s=03
How good was that 2017 UCF team? Geez!
UConn is playing Utah St pretty tough.
Illinois is rolling Wyoming.
UConn is that 76 year old alcoholic lady at the bar that gets hospitalized for a month and then shows up again ready to drink and just won't die.
Looking like a nice moral victory…
Dude sounds like Bidden.


I'm pretty sure College Gameday is what's keeping Corso alive. Looks like ESPN, Desmond Howard and Kirk Herbstreit know it too.
Watching Charlotte at FAU.
Charlotte looking small and slow everywhere. AAC is going to be a rough adjustment next season.
FAU reminds me of USF. FL speed but much more athletic than skilled.
The UConn DC quit or was asked to leave just last week. Jim Mora took it over and they looked better than their usual dreadful.
Their Penn State portal QB and their leading WR from 2021 are out for the season after injuries today.
Former UH QB commit Levi Williams on Utah State now.
SWAC school Florida A&M is challenging North Carolina.
21-14
FAMU qb is a P5 transfer from Vandy which explains whybhe has almost 200 passing yards this half.
I've been watching FAU-Charlotte.
Charlotte not terribly impressive. Really poor on defense. Don't see how they (Or Rice) will be competitive in the AAC next year.
UTEP-UNT should be an interesting interstate game. Basically a pic-em.
Link to the game: It's on a channel called stadium. Not really too familiar with it
Game delay lightning in area…
Is that one on TV? Didn't see it listed on a channel.
If you have a smart tv or streaming box you can download the app and watch the game. It's free.