Not committed just have 2 crystal balls for Maryland. So the predictions are 100% for Maryland right now.
Jarace Walker was also heavy fav. to go to Auburn but we know how that ended up.
A must-watch : https://www.youtube.com/watch?v=-dW-YV3np8w
Nic Codie vs John Clark (Our top big offers for 2024 & 2025) - Nic is a Houston Lean and John is a Texas Lean.
Love Nic Codie's ball handling, soft touch shooting, and most importantly defense. Reminds me a lot of Jarace.
Nic is the #1 PF in Texas for the 2024 class. Will be in the NBA and will be great to go up against Jojo in practice starting next year
JoJo and Nic in the same frontcourt will go hard. McFarland should be special about the time he is a soph. Can't teach 6-11 w/ridiculous athleticism.
No doubt McFarland has the most upside of the centers. He is going to be really good.
So Codie is a PF. Curious if he might have any concerns committing to a program that has a young PF (JoJo) already there? Is this kid strictly a PF?
From what im hearing… I think Nic will commit to UH unless something unforseen happens. You can never have too many good front court players!
Great players don't run away from other great players.
I will hold you to that now
Out of Codie's Top 7, Auburn, Texas and UH, can say we'll use you like _______
*Jarace Walker (UH)
*Jabari Smith (Auburn)
*Kevin Durant (Texas)
Miami has developed some players, but no 1st round wings
They may not run away from other great players but they may be thinking about playing time which is why I asked. Who knows what the kid is thinking.
is there a commit by day or a signing period?
im not current with all the dates kids have to commit or sign by.

All of our commits typically sign during the early signing period, which starts on November 8th this year.
October should be when the class of 2024 should be committing all around country.
Look for Nic Codie and Chase McCarty as two potential additional commits.
Mercy Miller will sign in November.
Oh man… That would be awesome!!! Those 3 with transfers and returnees would be nice!!!
PG from the portal correct?
CKS doin' work!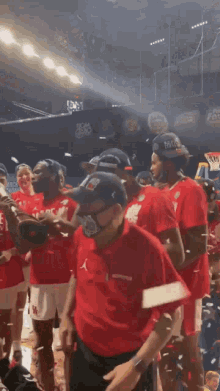 too bad hes not coming the weekend we play UT in football, i know football we might get blown out but from a student standpoint and recruiting, it'll still be a fun weekend with lots of stuff going on
Miller, Codie and Queen would be an awesome 24 Class *crossing fingers
Lol actually maybe smart to avoid bringing in recruits for football games.