The opening line is out.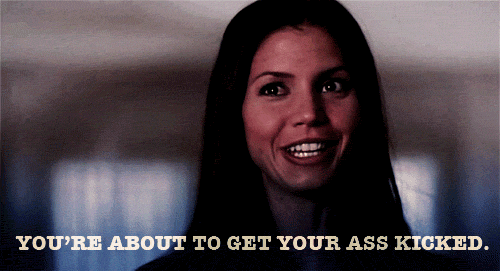 This one worries me. Thursday night game, on the road, against Cincinnati who has played us pretty hard. Add in the fact that they too are watching the Big 12 expansion play out and have a chip on their shoulder.
Herman does a great job of keeping his teams focused, which will be important here.
This is going to a tough one. Cincy has played very well at home, and the health of Ward, Catalon and Wilson is obviously worrisome. The defense is going to need to really bring it.
Cincy better be working on that passing game, because there's no way they'll be able to run on us. I think we walk away from this one with Hayden Moore having the same kind of nightmares Gunner Kiel had last year. That dude is going to be seeing Ed Oliver, Steven Taylor and Cameron Malveaux in his dreams for a while.
Cincy gave up 504 yards to Purdue and 323 yards the previous week against UT-Martin. Purdue abused them through the air with 401 yards and UT-Martin ran for 177 against them. If Purdue hadn't thrown 5 INTs, Cincy might not win that one. I can see Catalon running for 125 and Ward throwing for 275 in this one. We should easily surpass 500 yards of offense. If we're smart and don't turn the ball over, I think we walk away with a comfortable win on Thursday. The only thing in Cincy's favor for this one is they're at home. They just are not a very good team this year from what I've seen.
My prediction: 42-23 Houston with Cincy scoring a garbage time TD late.
That link to their board does prove that they are melting down about attendance…it also proves that their board admins are advertisement whores.
We have much better dot counters!
"6,000 student tickets are already gone, and that UC is selling student overflow tickets."
I hope they have a SRO crowd on hand to watch us obliterate them.
The good news? It will be a warm night in Cincy. We play way better in warm weather than we do in cold.
I have no doubt that this will be a tough game. I hope the team comes out firing on all cylinders.