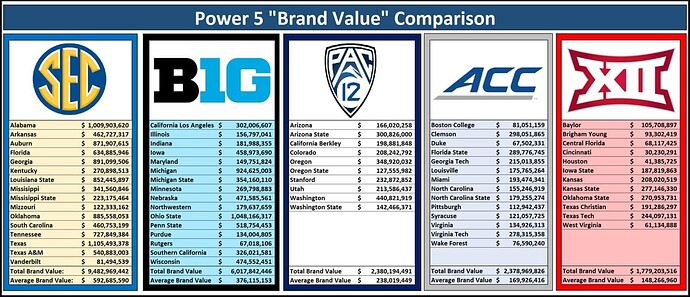 Gang,
This is why people shouldn't worry too much about Big 12 schools getting "raided."
Their brand value is simply not high enough to make them attractive.
UH, incidentally, has among the very lowest brand value of any P5 school. So put down your crack pipes and dispel any delusion you might have that some other conference is coming for UH.
You can tell that B1G and SEC brand values, with only a few notable exceptions (Vandy, Rutgers, etc) are MUCH higher on average than those of the other three "power" conferences.