Americans trying to audit Chinese companies
Interesting thread on why no recession in '22. I felt that way — 2 Qs of neg. GDP growth + steepest rate hike cycle in decades had to produce a recession IMO.
https://twitter.com/SteveMiran/status/1617239573687578624?s=20&t=aygoLQMsK6MrTFU_qBB2cg
The principal reason is the missing construction layoffs. Mortgage rates shot up from 3% to 7%, making buying a home unaffordable for many folks. Normally, one expects a slowdown in construction activity and layoffs. But, construction employment is at all time highs!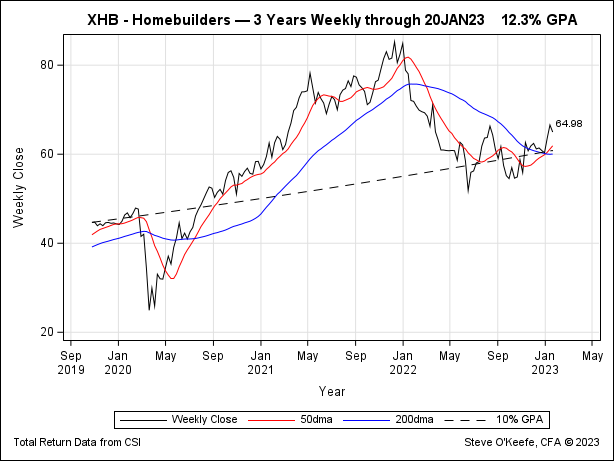 Don't even have to click the into the thread do know why…
Home construction was already backlogged over a year for many homebuilders. Last years rate hikes didn't stop those jobs already under contract…thus didn't result in layoffs.
I am waiting to see what home prices do this year. With interest rates up, I hoping for a nice deal or at least get back close to what the prices were before the craziness started. The problem is that the inventory is still low and new construction has slowed. Anyway, I see homes with price reduced tags on them now. So prices are moving down.
New home builders are definitely lowing their prices…offering discounts they weren't last year. Still prices are well up from two years ago and very profitable. No need for them to slow or lay anyone off right now.
Will be interesting to see how low they are around mid year and find out if the Fed going so high so fast was the mistake many, including myself, think.
We're about to be in a new bull market. They'll be some further slippage but El Toro about to make his run. That guy is me, my day job…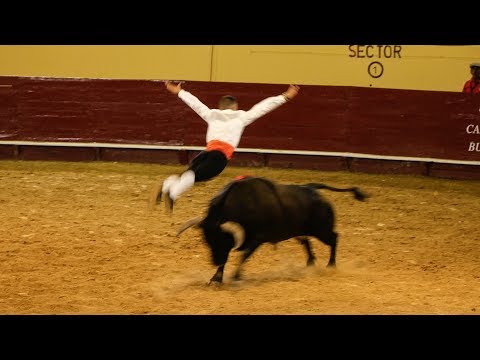 Hoping for a sizable slip before a rip (in the market, not for you and the other dudes in the ring)
Reuters

(1/23, Leo) reports the FDA "also asked its panel of external advisers to consider the usage of two COVID vaccine shots a year for some young children, older adults and persons with compromised immunity." Reuters adds, "If the panel votes in favor of the proposal, Pfizer Inc and Moderna Inc's bivalent vaccines, which target both the Omicron and the original variants, would be used for all COVID vaccine doses, and not just as boosters."
NBC News

(1/23, Lovelace) reports these "proposals will be put before its Vaccines and Related Biological Products Advisory Committee on Thursday."
Also reporting are the Wall Street Journal

(1/23, Whyte, Subscription Publication), the AP

(1/23, Perrone), and Bloomberg

(1/23, Muller, Rutherford).
If the FDA determines an annual covid regiment then it might be time to invest in some Moderna and Pfizer stock. Although I think pre covid was a better buy for moderna stock.
I'm posting this. I have no idea whether or not I agree.
If it works as well as the flu shot, I'll pass
I just saw a pretty well known economist call inflation "sticky".
More of these popping up all over
Want to make people into renters instead of homeowners. Another hollowing out, of the American Dream
That's a lot of electricity usage. Might bring down the grid.
Ooof
The chipmaker said it will slash base pay for employees above its midlevel ranks by at least 5% effective March 1, according to employees who heard the company's announcement. Vice presidents will take a 10% cut, more senior executives will have a 15% haircut, and CEO Pat Gelsinger will get a 25% reduction in his base pay.
In absolute numbers, these tech layoffs and pullbacks don't really mean much. Chip makers have taken it on the chin lately and Intel whiffed on some of their new releases.