Meaning of a multi polar world. A world the U.S. could have brought into being 30-40 years ago while the Chinese were still pedaling bikes for there transportation. But due to our shortsightedness we didn't.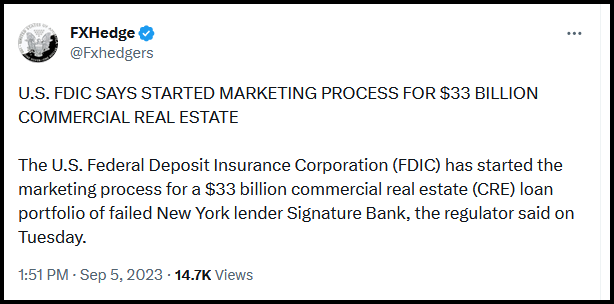 https://twitter.com/Fxhedgers/status/1699133208460202112
That's a lot of CRE!
Evergrande is up to $.04.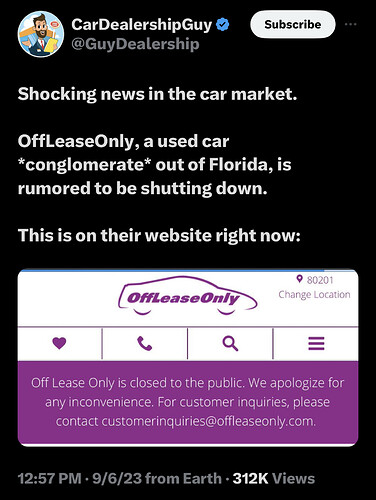 https://x.com/guydealership/status/1699481980587630655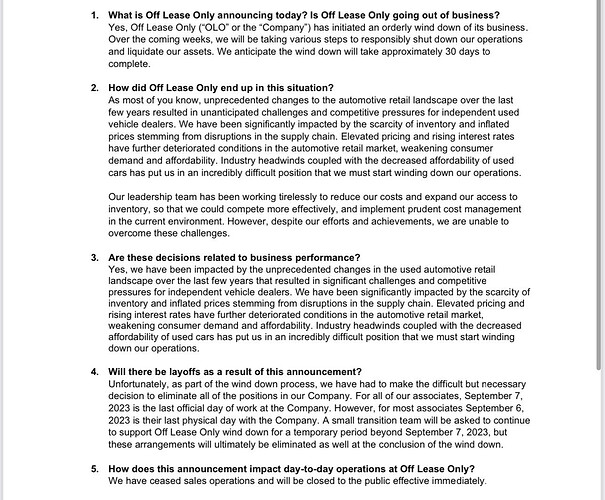 https://x.com/guydealership/status/1699564519821853033
Thought I would add this good news / bad news on US economy.
Summary US doing better than it's competitors.
Property values and a strong stock market pushed U.S. household wealth to a record high of $154.28 trillion in the second quarter, Federal Reserve data published Friday showed.

Why it matters: The data solidifies the growing narrative that — at least for now — the U.S. economy is faring far better than its major counterparts (particularly Europe and China.)
Bad news…
National debt levels for individuals, businesses and governments also continued to rise, driven by federal government debt.
Two drought years in a row.
It's been said the high prices are do to feeding the immigrants.

Yellow was very poorly run and highly leveraged. The Teamsters even made lots of concessions to help keep them afloat and it still did not work. Then it took out a PPP loan that it could not repay. Some suggest the execs paid themselves bonuses with the money.
Who the heck wants CRE debt in today's market? Many of the largest employers are shrinking space as much of their workforce works remotely most or all of the time.
In my building, two major Professional Services firms are leaving for smaller space. This is in a long line of organizations doing this. CRE is expensive and overpriced as PE firms got into this business after the financial crash of 2008, and drove up the prices.